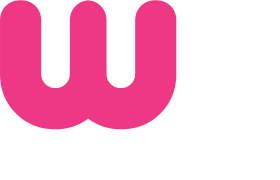 FAQs
How much do you charge for a website?
Every customer and every website is different. A website can cost anything from £500 to £5,000 but typically, most business brochure websites would be in the region of £750 - £1,250+vat and complex/e-commerce websites would normally cost in the region of £1,500 to £2,500+vat. We always produce a fixed price quotation for every job and lay out the cost of any options so that you can tailor the cost to your needs.

Do you charge for the initial consultation?
No. The initial consultation is to understand your company and your project so that we can quote for the work. We do not charge for this. We do however offer more in-depth consultations for assistance with marketing and other Internet based strategies.

How quickly can you build a website for me?
The time taken to build a website typically varies between 4 - 6 weeks for a brochure website or 6 - 8 weeks for a more complex site such as a shopping site. We generally have around 2 - 3 weeks lead time, however we can normally reduce this this where there is an urgency to build a website quickly.

What are the ongoing maintenance costs of running a website?
For most content managed websites the only ongoing cost is the annual hosting and support cost (typically £100+vat pa for smaller websites or £500+vat pa for busy retail sites). Ad-hoc design changes would be quoted and charged separately. We can however offer a maintenance services for a small monthly fee if you'd rather we looked after the website content for you.

What is web/email hosting?
Web hosting is where you website and email is physically located. Websites sit on a server in a secure datacentre that has a special high-bandwidth connection to the Internet so that many people can look at your website at the same time. The servers are maintained and monitored 24x7x365 to ensure your website stays online and available.

Have already have a hosting account with another company. Can I carry on using this hosting?
We prefer to host your website because it makes it much easier to support you properly and ensure that all the correct security patches etc. are applied and kept up to date. We can host static websites on your own hosting, however content managed websites require specialist hosting, so we would need to look at your hosting account before we could say for sure.

What do I need to do to enable you to take over the hosting of my website?
This is normally a very straightforward process. Usually, all you need to do is authorise the move with your registration company or authorise them to deal with us directly.

Can you build online shopping systems?
Yes we offer full e commerce packages allowing you to sell goods online and take card payments. Our shopping cart connects to most of the major merchant systems such as Worldpay, Protx, EDPQ, SecPay, NoChex, PayPal and many others.

My web design company tell me that I have a contract with them and they own my domain or website. Can you help?
If you own a domain name then no one can take it from you or hold onto it, regardless of whether you owe them money. Whilst we can't get involved in a dispute between you and your existing web company we can help you to recover your domain name and offer advice.

Do you offer search engine optimisation (SEO) services?
Yes. Our Content Management System has a number of automatic and semi-automatic search engine optimisation routines that help you look after search engine optimisation yourself. We also provide a number of SEO training and advice services.

What ongoing support do you offer?
We offer full after-sales support serices during normal working hours and have web-based systems for out-of-hours support issues.