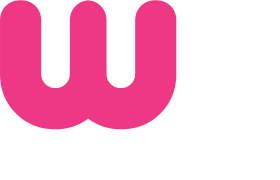 Content Managed Websites
What is Content Management?
Content Management Systems (CMS) enable you to look after the words and pictures on your website easily and quicky through an online control panel.
Our content management system, W3 Web Manager™, has been under constant development since 2001. We take all customer comments very seriously and actively use feedback from designers, developers, end-users and their customers to improve our systems and add new features.
W3 Web Manager™ has been designed with ease of use in mind, for developers and users alike. The system is available as a developer's package and is built into every website that we deliver.
Content management systems ensure that your website is kept bang up to date. You can choose to look after the content of the website yourself or by us, at a much lower cost than traditional websites because it is easier and quicker for us to manage websites through a CMS as well.
W3 Web Manager features
Our CMS is full-featured, enabling you to manage pages, blogs, news articles, events, shopping products/orders, forms, pictures etc. on your website, yourself, easily, and with no technical expertise. It even lets you manage the search engine optimisation and has numerous auto-optimise features to keep SEO tasks to a minimum. W3 Web Manager is very easy to use and the training requirements are minimal.
The system also includes a number of e-marketing/mail shot functions that collect data from website visitors and enable you to send news letters and mailshots to customers and members.
W3 Web Manager for Designers and Developers
Our content management system is also available as a web developer's toolkit. The basic toolkit starts at £100+vat (per site, one-off payment, no ongoing licence fees). Support/maintenance (including free standard hosting) starts from £125+vat pa - less if you wish to host the sites yourself and use your own (approved) hosting platform. We can also supply VPS and Dedicated hosting solutions. The developer tools require basic HTML/CSS coding experience. Some PHP and mySQL experience would benefit, but is not essential.
If you are a design agency looking to build content management into your websites, call us on 0844 804 2997 or 01702 217771 for a friendly chat (no hard sell - we promise!!).